Wilshire Employment Lawyers Who Fight for Employee Rights
For many years, the experienced employment attorneys at Wilshire Law Firm have been vigorously protecting the rights of employees in the workplace. If you have suffered discrimination, harassment, unfair wage or hour practices, retaliation for exercising your legal rights, wrongfully terminated, or otherwise treated unfairly by your employer, then you are entitled to justice and compensation under the law.
To receive a comprehensive evaluation of your rights and options in a FREE consultation, call us at (213) 805-8549. By trusting your case to the experienced legal team at Wilshire Law Firm, you can be confident that we will provide you with:
Personalized, responsive legal services

Diligent case preparation and aggressive representation

Honest answers, straightforward advice and realistic expectations

The best possible outcome for your case
Why Do I Need an Employment Lawyer?
Employment law is complex, and you need someone who has invested a great deal of time learning all the intricacies and special rules that come with this territory. Our attorneys have a full understanding of your rights under California law, and can help you:
Determine if your case is worth pursuing,

File your complaint correctly,

Obtain results much faster than a governmental agency,

Identify all of the remedies available to you such as statutory fines and punitive damages, and

Obtain a much higher settlement than you could obtain through an administrative agency.
Handling All Types of Employment Disputes
Our experienced legal team specializes in handling cases against employers for:
Discrimination
Discrimination based on race, gender, sexual orientation, age, religion, pregnancy, medical condition, or disability.
Wrongful Termination
Wrongful termination based on race, gender, sexual orientation, age, religion, pregnancy, medical condition, or disability.
Retaliation
Retaliation for making a complaint about workplace discrimination or harassment, or for reporting unlawful conduct on the part of the employer.
Non-Payment of Wages
Non-payment of wages (including overtime), or denial of meal or rest breaks.
Harassment
Workplace Harassment or "unwanted conduct" based on race, gender, sexual orientation, age. religion, pregnancy, medical condition or disability.
Failure to Provide Leaves of Absence
Failure to provide leaves of absence, including Family Medical Leave Act (FMLA) leaves of absence and California Family Rights Act (CFRA) leaves of absence.
Don't tolerate any mistreatment at your workplace. Consult with a qualified employment attorney and get justice against the employer who has wronged you.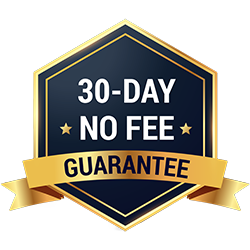 At Wilshire Law Firm, we want to make enforcing your rights as affordable as possible because we believe all employees should be able to assert their rights, no matter how much money they have. In many cases, we are willing to advance all court costs and litigation expenses. We also often take cases on a contingency fee basis, which means we only get paid if you win. Winning in this context usually means you obtain a settlement from your employer or a court judgment in your favor.
Get in Touch with Experienced Employment Law Attorneys Today
To find out more about our services and how the dedicated legal experts at Wilshire Law Firm can help you, contact Wilshire Law Firm by submitting a contact form or calling (213) 805-8549 to speak with a trusted employment lawyer about your employment law concerns. Our line is open 24/7. If you have any employment law concerns, reach out to us. We'll help.
HAVE A QUESTION ABOUT AN EMPLOYMENT LAW ISSUE?
"Wilshire Law Firm took on my case when nobody else would. When I became pregnant, I was fired from my job. The Wilshire Law Firm team helped me fight the injustice and get my job back!"